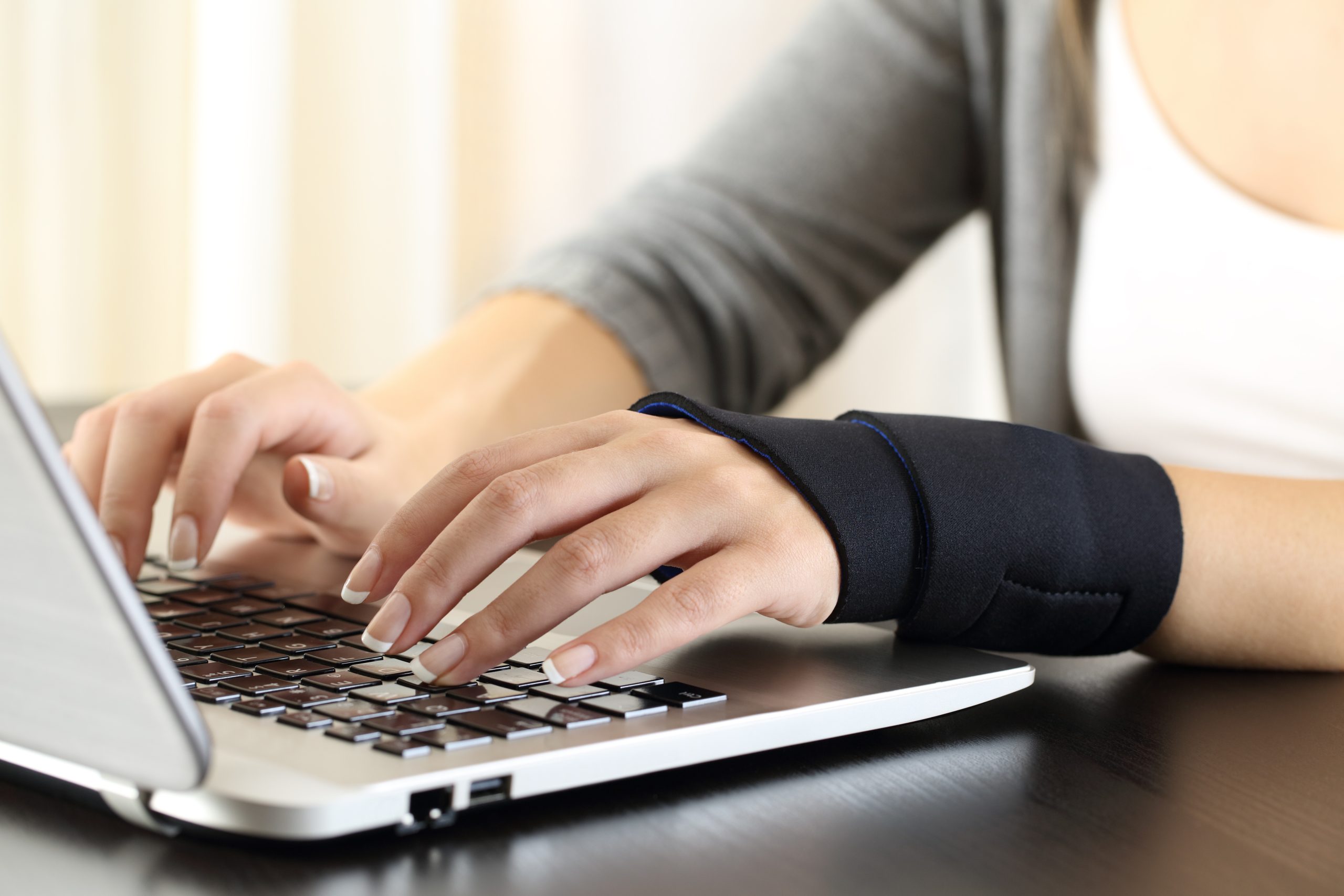 The musculoskeletal system is tough enough to withstand daily activities. But repeated or sudden movements, trauma, or incorrect form will cause issues. Some of these are gradual, while others are more sudden. The latter can happen to the muscles and joints, resulting in a sharp pain that prevents you from performing your regular routine. This issue is called tendonitis and affects the tissues connecting muscle and bone.
While tendonitis may seem like a medical emergency, it can usually be resolved with at-home remedies. Physical therapy or minimally invasive surgery may sometimes be necessary, but most cases only require simple treatment options. So what can you do if you have tendonitis, especially in your wrist? Academic Orthopedics has shared a comprehensive guide about wrist tendonitis and what you can do to treat the issue at home. Keep reading!
What is Tendonitis?
Tendonitis is an inflammation of the tendons, the connective tissues that attach structures like muscles to bones, allowing wrist movement and flexibility. Like other parts of the body, tendons are not immune to damage. Sudden movements, constant repetitive motions, and overuse can irritate the tendon and cause it to swell.
The inflammation can happen in parts of the body that involve movements. When the tendon swells, a person will feel pain and soreness. The feeling can start gradually or suddenly, depending on several factors. Today, the most common place where tendonitis happens is the wrist; a condition aptly called wrist tendonitis.
Common Areas Where Tendonitis Can Happen
Hand and Wrists: Since the hands and wrists are some of the most used body parts with joints, they're highly susceptible to injuries and issues like tendonitis. The wrist tendon, in particular, is particularly vulnerable to overuse and trauma. Repetitive motions over the tendon sheath cause irritation, resulting in inflammation of the wrist tendons.
Heels: The heels and feet are in constant movement. While the tendons in these areas are sturdy, slips, prolonged use, and intense movements can result in tendonitis.
Shoulders: There are many tendons on a person's shoulders, thanks to the complex muscle groups in the area and the composite movements they perform. The rotator cuff and biceps tendon are most vulnerable to tendonitis, especially for those who play intense sports and perform heavy lifting.
Knees: The patellar tendon is the most commonly injured tendon on the knees and is frequently caused by jumping or sudden kicking movements. Patellar tendonitis is among the most common kinds of injury in athletes.
Is Surgery Necessary to Treat Hand and Wrist Tendonitis?
Surgery is not always needed to treat hand and wrist tendonitis. Wrist tendonitis usually only manifests as wrist pain, which isn't a significant cause for alarm. You'll only need some home remedies to relieve pain and the other symptoms of wrist tendonitis. If you do at-home treatments correctly and take care of your hand or wrist, the issue will usually heal on its own in two to four weeks.
When is Surgery for Wrist Tendonitis Needed?
Surgery for wrist tendonitis is only necessary for worst-case scenarios. Occupational therapy and other nonsurgical treatments should be the go-to treatments whenever possible. Recommending surgery is only for cases that other methods can't resolve. Thankfully, some types of surgery, only require a small incision. If the tendon has ripped from the bone, a wrist surgeon and a significant incision might be needed to reconnect it.
Try At-Home Remedies
Treating inflammation of the wrist tendons can be done in the comfort of your home. Try the following methods with the help of a friend or loved one:
Hand and Wrist Wraps/Braces: You can wrap the wrist to restrict movement and ensure that the tendon is protected from pressure or strain. You can also visit Academic Orthopedics so we can aid your treatment. You can use various materials as including compression gloves, elastic wraps, and wrist braces for maximum movement restriction.
Topicals: Mild wrist tendonitis pain can be treated with various topical gels, numbing gels and creams. There are even topical and oral non-steroidal anti-inflammatory medicines (NSAIDS) that can help alleviate the soreness and pain. Make sure that you re-apply the gel as recommended to reduce wrist pain. Remember that numbing creams only relieve the symptoms of wrist tendonitis, not the issue itself. Use it alongside wraps or braces to both relieve pain and restrict movement to promote healing.
Resting Your Hands: As obvious as this tip may seem, some people can't rest their hands. Unsurprisingly, we use our hands to work, play, and go about our daily lives. But when a person has wrist tendonitis, resting the hands is how they can ensure that the tendon heals quickly. Put a pause on all activities that irritate your tendon. By following this tip, you can quickly heal wrist tendonitis and return to your daily routine.
Soaking Hands and Wrists in Warm Water: So what can you do when you feel wrist pain? While it's difficult to determine if the issue is tendonitis or something else, any pain in the wrist can be quickly treated with a warm soak. For immediate pain relief, immerse your hands and wrists in warm water. This helps accelerate the healing process and relaxes the muscles. A hot compress will also work. To reduce the swelling, use cold water or ice packs.
Anti-Inflammatory Medication: To accelerate the healing process and alleviate symptoms internally, you can take anti-inflammatory medication like ibuprofen, naproxen, or other prescription strength NSAIDs. These medications help reduce the swelling and pain of wrist tendonitis and are readily available over the counter in both oral and topical formulations.
Are You Still Experiencing Pain?
After trying these home remedies, it's time to seek professional help and support if you are still struggling with aches and pains in your hand or wrist. The problem may be more severe than you initially thought, and medical professionals will be able to provide the care you need and heal the tendon.
Work With Academy Orthopedics
When looking for an orthopedic practice, turn to Academy Orthopedics. We are a trusted team of healthcare professionals led by dedicated, experienced physicians. Our patient-centered approach will provide personalized care, address your concerns, and follow your references.
We use a systematic approach to diagnose and treat your wrist tendonitis. It involves a physical examination, consultations with our doctor, and surgery if necessary. Here are some of the treatments you can expect at our practice.
Therapy
Before surgery, we sometimes recommend physical or occupational therapy to treat wrist tendonitis. It's chiefly used for those who are already recovering from the injury and are just learning correct hand movements. However, hand therapy is still applicable for those unable to fully recover from the problem.
Therapy usually includes specific exercises and movements to address wrist tendonitis. Stretches, soft-tissue massage, and gentle joint movements increase blood flow and exercise the muscles, removing wrist stiffness and pain.
Wrist Tendonitis Surgery
When other conservative treatment options cannot address the problem, wrist tendonitis surgery is the last resort. Surgery is also the best method if tendonitis is becoming a chronic issue.
Dry needling, ultrasonic surgery, and arthroscopic surgery are minimally invasive procedures not usually indicated for wrist tendonitis. However, usually a minimally invasive surgery if needed can be preformed even with the patient awake and avoiding general anesthesia. Occasionally, a larger incision might be needed for more severe cases. Thankfully, as long as you follow postoperative instructions, recovery time is usually quick compared to other surgeries. With proper rehabilitation and physical therapy, your wrist can recover in less than 12 weeks.
Contact Academy Orthopedics
If you suspect you have wrist tendonitis, you can try the home remedies we shared above. But if the problem doesn't go away no matter what you do, it might be time to contact our practice for a consultation. If the pain or swelling on your wrist isn't subsiding, seek immediate help from us.