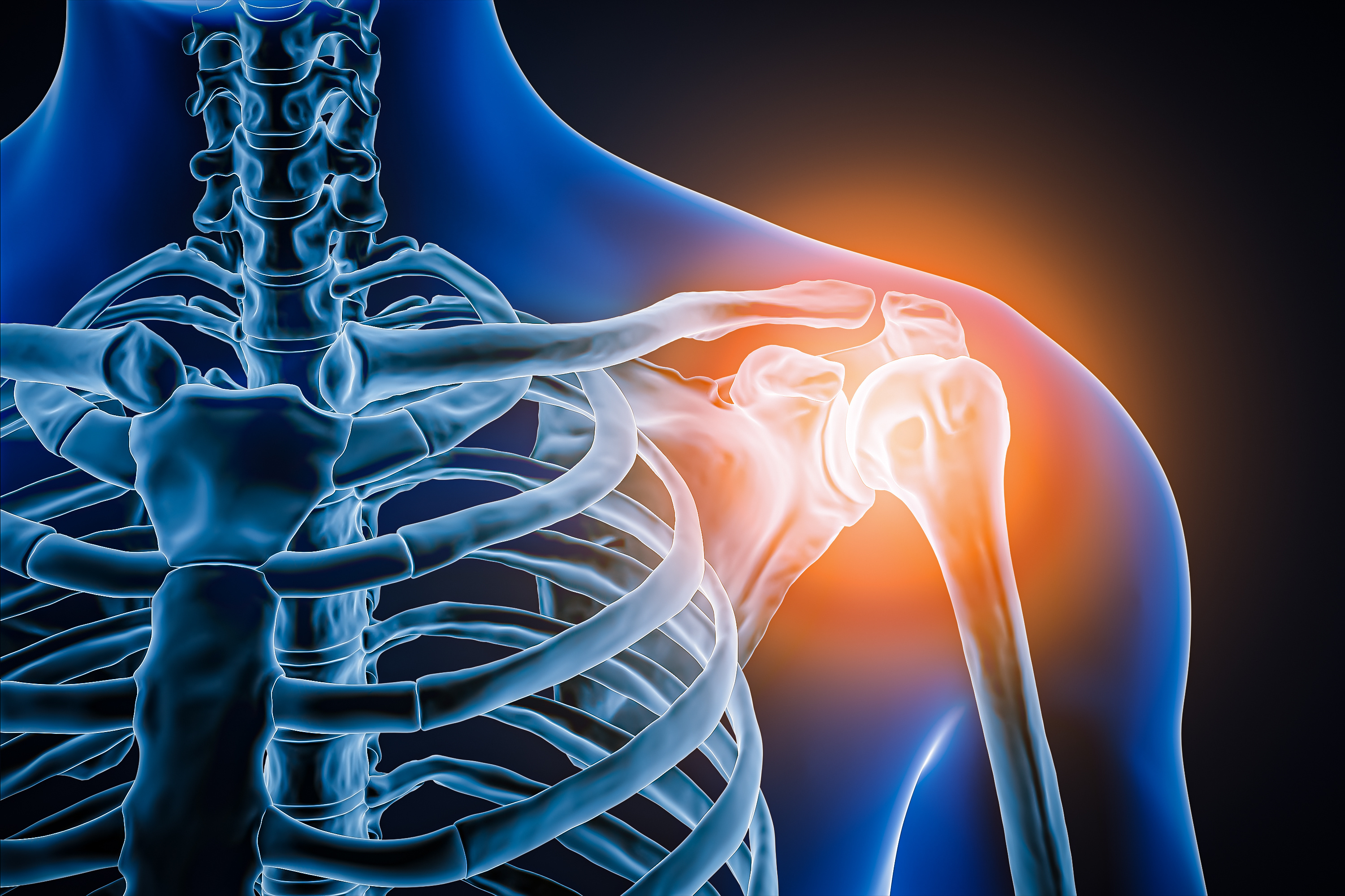 People who've injured their shoulder joint may need rotator cuff surgery to repair the issue.
Rotator cuff surgery is a procedure where a surgeon makes an incision on your shoulder joint and performs rotator cuff repairs, to reattach the tendon or trimming partial rotator cuff tears. These issues can be the result of various factors, like bone spurs, a torn rotator cuff, or other shoulder injuries.
If your doctor has recommended rotator cuff surgery, you'll need to prepare in order to ensure a successful procedure, heal faster, and avoid complications. Luckily, Academy Orthopedics has shared this primer you can use as a guide. Here's what you need to know to prepare for rotator cuff surgery.
Preoperative Consultation
A preoperative consultation is meant to help doctors evaluate a patient who needs surgery. It can help determine if additional measures are necessary to make the procedure safer for high-risk patients.
During the preoperative consultation, you'll discuss your medical history with your surgeon so they can discover if you have any underlying conditions that may affect the surgery. These issues include heart or lung disorders, hypertension, and diabetes. They'll conduct a physical examination so the surgeon has a clearer picture of your overall health status and shoulder function.
As part of the preoperative consultation, you may also undergo some standard diagnostic tests. These include:
X-Rays
Blood Tests
Electrocardiogram (ECG)
Urinalysis
The preoperative consultation is an opportunity for you to ask any questions you have concerning the procedure. The doctors of Academy Orthopedics encourage you to ask questions like:
What exactly will happen during the rotator cuff surgery?
Are there other treatment options available besides this surgery to repair my torn tendon?
What are the anesthesia options?
Do I have to be completely under?
What happens after the surgery?
What is the recovery time?
How long after the surgery will I stop feeling shoulder pain?
Preoperative Instructions
The preoperative consultation happens a few days or even weeks before the surgery. Once you're done with this step and scheduled for surgery, the next step will be getting preoperative instructions from your surgeon. They'll provide guidance on what to do before and after the surgery, which is especially important since arthroscopic rotator cuff repair is usually an outpatient treatment. In short, you can go home the day of your surgery and will need to be prepared to closely follow the recovery instructions.
Fasting and Medical Restrictions
Even though the surgery will only happen on your rotator cuff muscles and tendons and nowhere near your digestive tract, it's still important to fast before the procedure. The anesthesia that puts you under will stop your reflexes, which could lead to involuntary lung aspiration. You'll also need to adhere to medical restrictions like:
No drinking or smoking at least eight hours before the procedure.
Take out contact lenses and removable teeth.
Don't wear any jewelry and remove piercings that may be in the way during the surgery.
Transportation Arrangements
Surgery for a rotator cuff injury is usually a minor procedure, and you can go home within a few hours of treatment. Still, you'll be in a drowsy state so you won't be able to drive yourself. Make sure to arrange for someone to drive you to and from the medical facility. We advise finding someone who is responsible and is more than happy to drive slowly and carefully, given your delicate condition.
Preparing Your Home for Recovery
Your rotator cuff tendon or muscle will feel tender and occasionally painful after the surgery, limiting your movement. You'll need to prepare your home before the surgery to account for this concern. Here are some of the steps you can take:
Arrange your furniture for maximum mobility.
Move all your important personal care items to convenient locations, like on the kitchen counter or bathroom sink.
Stock up on easy-to-prepare food like microwaveable meals and canned goods. However, don't neglect consuming a balanced diet full of nutrition to boost the healing process and avoid infection.
Stock up on personal items like toothpaste, shampoo, and soap so you won't need to visit the store soon after your surgery.
Stock up on books, board games, movies, and other forms of entertainment to avoid feeling bored during your recovery.
The Rotator Cuff Repair Surgery
You may feel nervous on the day of the surgery, and that's perfectly normal. You can try breathing exercises and meditation to help you calm your nerves. Make sure to wear comfortable or loose-fitting clothing as well to avoid feeling constricted. Loose clothing will also help you dress and undress much easier after the surgery.
When you arrive at the clinic or hospital, you'll need to wear a dressing gown and meet with your surgical team. You'll undergo a final interview in the preoperative holding area before you're taken to the procedure room. The nurse will insert an IV in your arm where anesthesia and other medications will enter your body. Once the anesthesia enters your bloodstream, you'll fall asleep, and the surgery can start.
Due to the anesthesia, you will wake up feeling groggy and uncoordinated after surgery. After a little while, your head will clear and the doctor will provide their post-surgery instructions, such as incision/wound care and medications you can take for pain management.
Recovery at Home
Whether the procedure was for a partial rotator cuff tear or a complete rotator cuff tear, you'll still need to follow the same recovery practices at home. Pain management is one of the most important aspects of recovery. Make sure to take the pain medications as prescribed by the doctor to reduce swelling, soreness, and discomfort.
You'll also need to restrict movement and avoid strenuous activities that may open up your wounds again. We recommend asking for help from a loved one who can take care of chores like laundry, cleaning, and cooking, especially during the first few days.
To ensure that the wound is healing completely after the shoulder surgery, you'll need to attend follow-up appointments with your doctor. They will monitor your progress and recommend options for physical therapy and rehabilitation. The latter will help you regain movement on the muscles and tendons attached to the upper arm bone.
Complications and Risks
The extensive preparation before surgery is done in part to reduce complications. There is a small chance bacteria can enter the incision site and you develop an infection.
Fever
Constant and heavy bleeding
Nausea and vomiting
Restlessness and sleeplessness
Weakness and fatigue
Pain and discomfort radiating from the wound site
Re-tear or failure of the repair healing
Preventing complications starts with preparedness, such as setting up your home for recovery as we outlined above. After surgery, you'll need to closely follow your doctor's instructions, including sling use, appropriate use of medications, and how to care for the wound. Make sure to eat nutritious food and avoid drinking and smoking during recovery as well for the best results and quickest recovery.
Contact Academy Orthopedics for Rotator Cuff Repair
If you're experiencing acute or chronic pain in your shoulder or upper arm, your rotator cuff muscle or tendon might have a complete or partial tear. Surgery may be needed to fully heal your rotator cuff problem.
When looking for experienced, knowledgeable, and dedicated rotator cuff surgeons, turn to Academy Orthopedics. We're a trusted orthopedic practice with clinics in Cumming, Buford, and Duluth, Georgia. Schedule an appointment online or by calling us at (770) 271-9857.